Saturday, November 23, 2019
9:00 am - 2:00 pm
Golden Ears United Church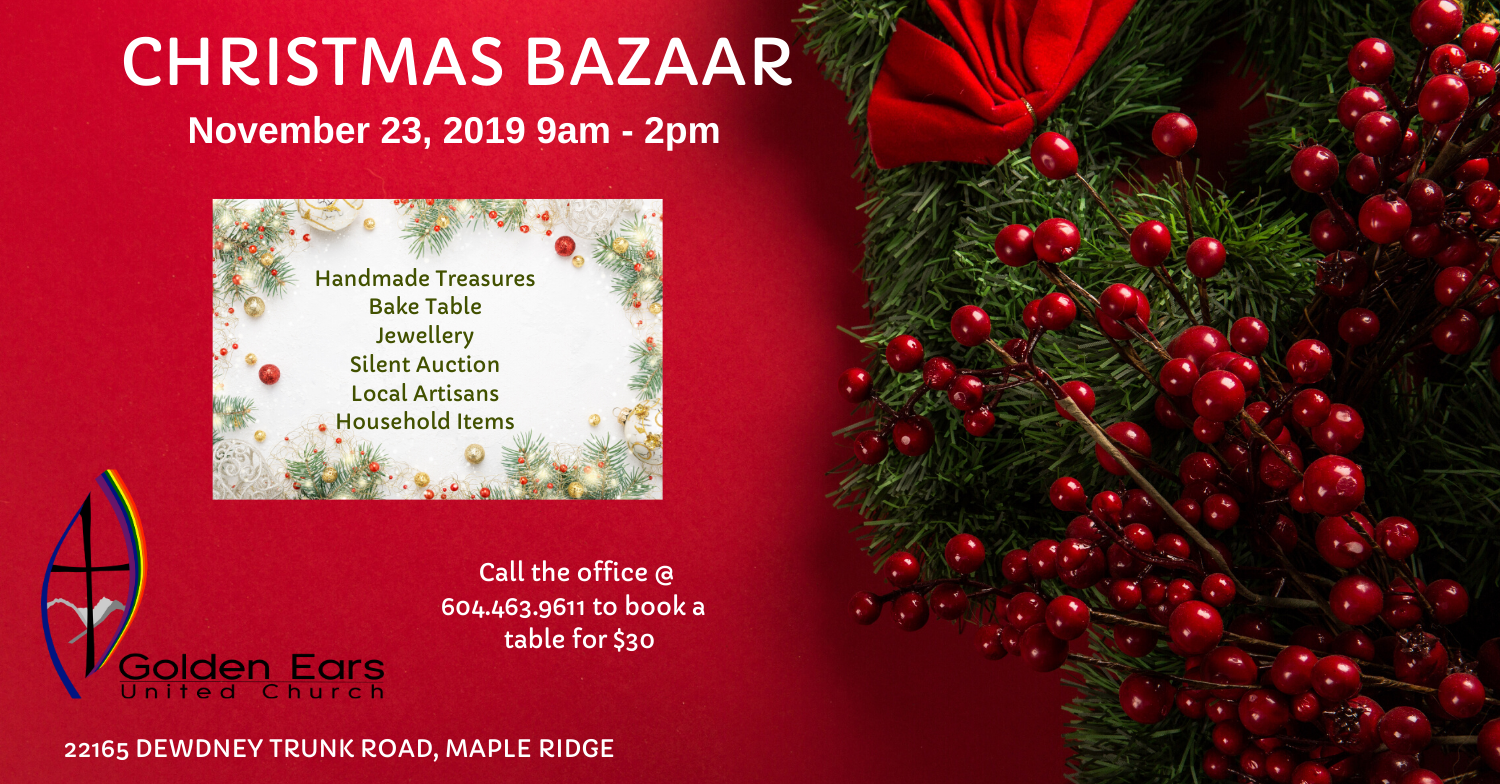 Join us November 23, 2019 starting at 9am for an early Christmas event.
Our bazaar will feature our almost world-famous apple pies (come early) a large baking table, handmade crafts, attic treasures, jewellery, and a silent auction and more. Artisans from the community are invited to call the office at 604.463.9611 to book a table for $20.