This event has already occurred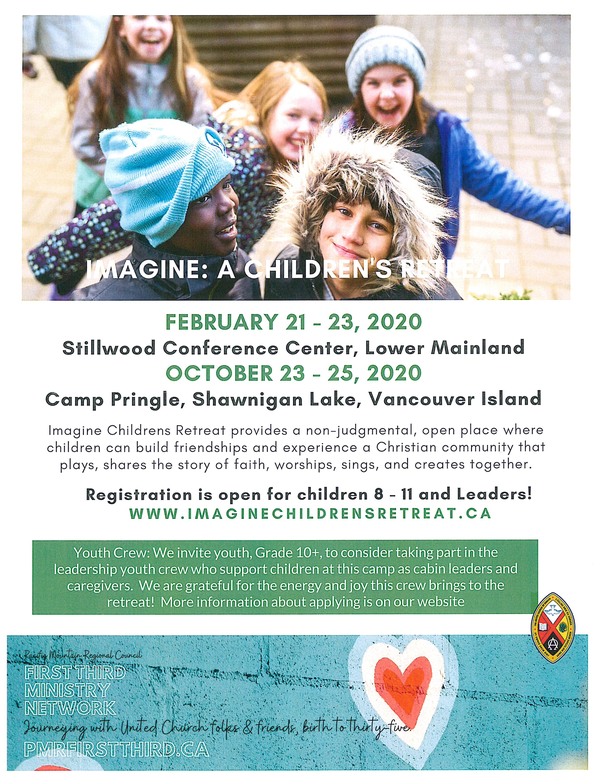 Save to your Calendar
What do we do at the Children's Retreat?
on Friday....
Children meet at designated spots in the Lower Mainland to meet their leaders and the chartered bus for their trip to Stillwood. They arrive at Stillwood around 4 pm, greet other leaders, get settled into their cabins with their leaders, HAVE DINNER, sing, play games, and meet the community for the weekend, snack and then off to bed!
On Saturday...
Our meals are in the Stillwood Dining room where we are greeted by our Stillwood hosts and are served amazing, yummy food. During the day we will have time for worship, singing, storytelling, workshops (like games in the gym and craft activities), a crazy skit evening program and much more!
on Sunday...
We eat (again!), sing, worship together and say farewell to our amazing community of friends! After lunch our bus takes us back to our designated drop off place, ready to be picked up by our families!
To Register click here