Tuesday, September 17, 2019 Next Date
6:00 - 8:15 pm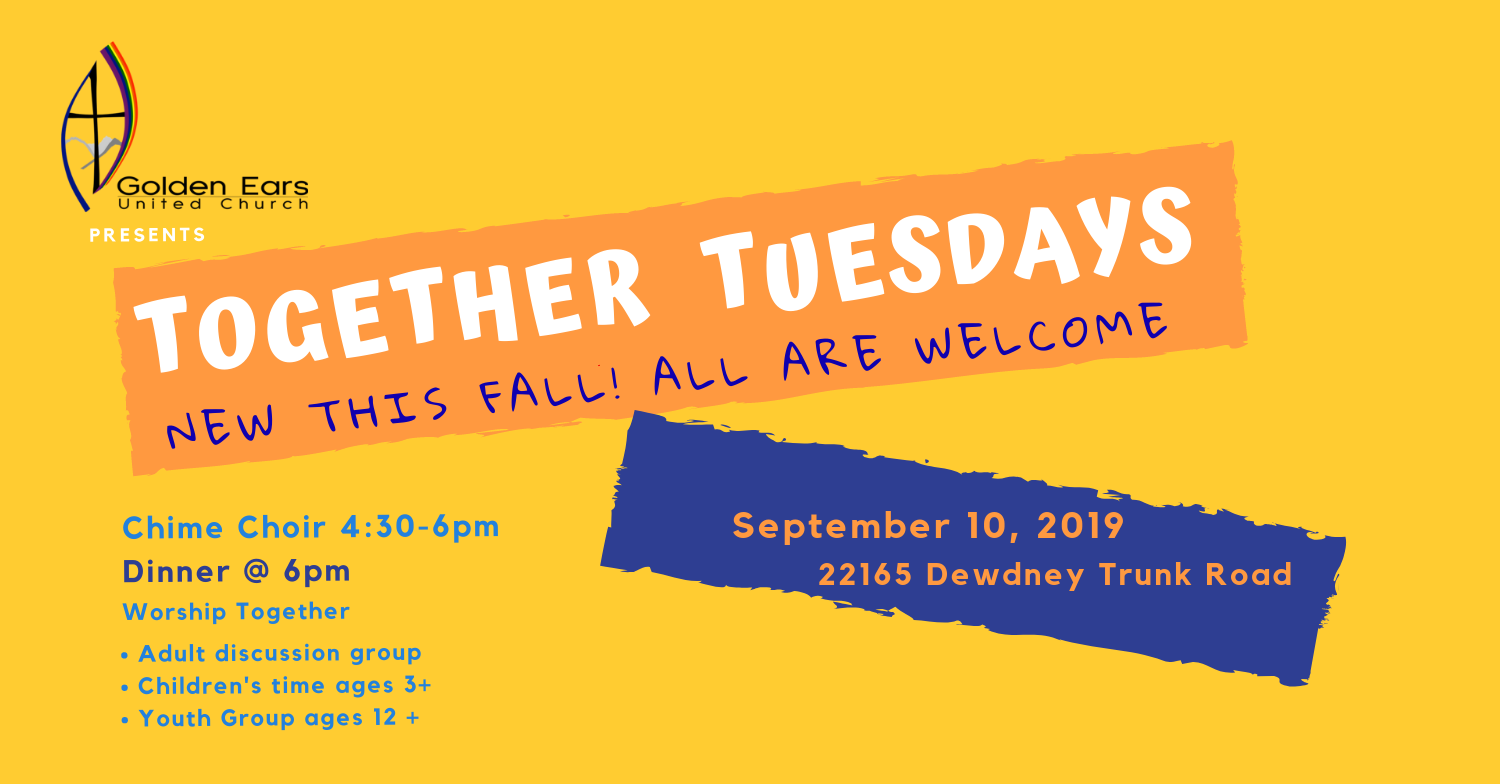 Join our church family for a meal, worship and small group time. There is something for all, children's program, youth program and adults.
We will gather for dinner at 6:00 pm. Please RSVP to the office (604.463.9611) with dietary requirements, for example vegan or gluten free options. We would love to see you there!